Blu thought he couldn't fly, but actually he just didn't realize that he had a pair of wings to fly...
However, he really made it on the right time...
I am sure that you just haven't met the right time to fly above the clouds... Everything would be beautiful on the right time, like what you told me over and over... Show your courage, continue to spread your wings, and of course, YOU WILL FLY, because there's another pair of wings chained to you... And there are even more prayers sent to you...
Keep your faith, keep your spirit!!!
The clear blue sky is waiting for you!!!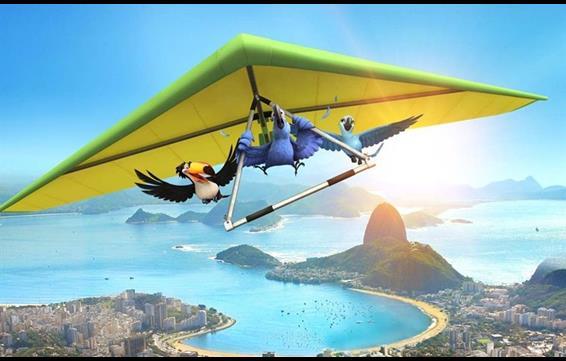 U're the best I've ever had
~FeN~