Since the first time I opened my eyes, I knew there would be something wrong today. Yeah, again, a mood downturn. Sigh, that's why I think being a boy is more entertaining, more pleasing, more this and more that, more everything than being a girl. Boys don't have to deal with hormonal attack and any mood swing. It is great, huh???
I have nothing to do in this small room. Okay, actually, I have no MOOD to do anything in this room. I have wasted so many hours just lying on my bed. And sure, being in this state made my brain crazily wandered here and there. So sorry if this post has nothing but craps. Lol.
I have been staying in this room with a new roomate for almost two weeks. A lot of things I have done in this room: checking in, getting my new keys, shifting, meeting a new roomate, returning my old keys, cleaning the bloody hell dirty new room, unpacking, rearranging things, buying more stuffs, and settling down.
I am okay with this room actually, since I was here back then when I was still a freshie. This room is really really strategic in location. I just need to walk several steps to reach laundry room, pantry, ironing room, and toilet.
See? That's the plan view of my hall and realize it, my room is near to everywhere. I am happy about it. Haha.
But, the thing drives me uncomfortable now is my roomate. She is too lazy to close her window and always like to open the door. That's why mosquitos love my room very much, she invites them every night. Lol.
Two weeks staying here, I feel like containing so much viruses or something like that. Ask me why. My roomate never wants to touch things I've touch. Ow, s**t! She is afraid to get such a epidemic illness from me or what? Or she thinks my hands are always dirty? It really drives me crazy whenever I see her touching the door or everything with her hands covered in a towel. Omigod, am I that bad or dirty or something???? *Sigh*
Apart of that, I am extremely okay with my life now. A good room, a good timetable, a good health.
But now, this time, this moment, I feel really really bored.
It's boring time, Baby!!!
I want to go out. Yayaya, wherever as long as it is a going-out-from-this-ulu-place session. I want to escape from this place and build a happily ever after life everywhere around the world. Yeah, it looks like my brain is going to a state of dysfunctionality. It starts to give me some crazy thoughts. Lol.
By the way, talking about going out and escaping from this bloody hell unknown place, some places suddenly popped up in my mind.
Jurong Point Mall
Sentosa
Japan
Dubai
Rome
Barcelona
Vatican City
Vancouver
Paris
Amsterdam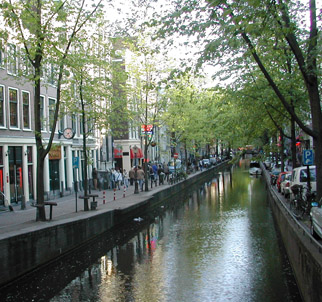 Venezia
Bunaken
Bali
And of course,
HOME
See? I am about to be crazy about going out and end up imagining places all over the world. In fact, I just need a little more space to stretch up, to escape a while from my boring routinity before being trapped again for the next several months.
The sky is so gloomy now. It looks like rain will be poured from the back of the clouds in no time. Whatever, rain or no rain, I have been feeling soooo bored since this morning, and a little weather change will not change anything, I think.
So boring!!!!
Let's travel, Baby!!!!!
U're the best I've ever had
~FeN~